The perfect setting

for a beautiful day
Your wedding day is one of the most significant days of your life, and every bride and groom will want to make sure it is special. We offer the perfect solution for wedding marquee hire in London, Kent, Surrey and the surrounding areas, giving you the option to choose a beautiful, modern marquee that is designed exactly the way you want it. Forget the limitations that come with hiring out halls and hotels – choose a marquee, and the space is all your own. Enjoy your wedding and your reception in a space you have created to suit your own tastes.
Lined luxury marquees for your special day
The marquees we hire out for weddings are of the very highest quality, fully lined, versatile in their appearance, and suitable for use on a variety of surfaces – grass, tarmac and concrete.
Get in touch to find out about availability and to ask us any questions you might have about wedding marquee hire. Call Cameo Event Hire on 020 8659 8000 or email . If you would like to, book a time to come in – we are based at Kent House Lane, Beckenham BR3 1QZ.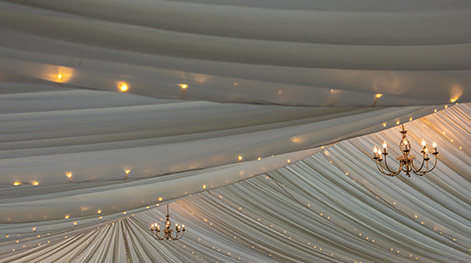 Choose the mood
It's your wedding, and your marquee can look exactly how you would like it to. We have various lighting options and themes, which can completely transform the way your marquee looks and give it a whole new character. We will be happy to show you the different effects to help you choose the perfect marquee look for your wedding.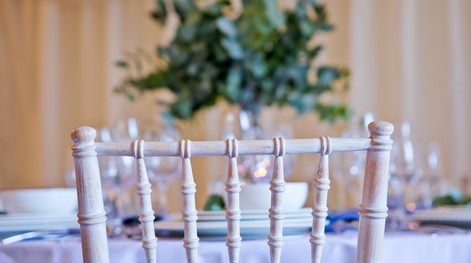 Choose the furnishings
 We can offer you all the furniture you need for the occasion – most of our clients also take up our furniture hire services, as we offer the highest levels of customer service and can provide the full package with no extra delivery fees. We have tables, chairs, linen, dance floors, bars… everything you need to make your wedding day the day that you have always dreamed of.
Wedding marquee hire prices
See our price list for further information about wedding marquee hire prices in Kent and London.
Contact us to enquire about your wedding marquee hire options in London, Kent, Surrey and the surrounding areas. We will be happy to advise you further on ranges and availability.
Raise a toast to the bride and groom…
…in an elegant Champagne flute. To cater for your guests, you're going to need glassware, crockery, cutlery, tablecloths, tables to put the tablecloths on… Most people don't have this kind of furniture, and certainly not in the volumes they require, so we offer an all-round event equipment hire service to make sure your every need is catered for. Take a look at everything we have available and begin planning how you want your own wedding marquee to be laid out – and don't forget, we're here to advise you if needed.